Steps to Take in the Aftermath of a Motor Vehicle Accident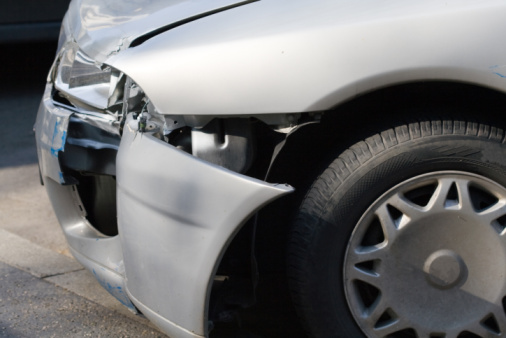 When you or someone you love has been hurt in an automobile accident, your life can change in an instant. Depending on the severity of your injuries, you may be unable to work, may need extensive medical care, and may have to give up activities that you love. The steps you take in the minutes, days and weeks after your accident can be critical. Here's a checklist of things to do:
Take Care of Your Health First
The most important thing in the immediate aftermath of a traffic accident is to get the medical care you need. This is not a time to be a stoic, or to be strong. If it's painful to move, stay exactly where you are. If you need to be taken to the hospital in an ambulance, let that happen. You won't obtain any benefits by trying to leave under your own power, but you can make your injuries much worse.
Defer to the professionals. When paramedics or medical personnel arrive on the scene, let them be in charge. Carefully answer their questions and follow their advice.
Even if you are able to leave the scene under your own power, you should either go to an emergency clinic immediately or schedule an appointment with your doctor as soon as possible. The sooner you document any medical conditions, the less difficulty you will have proving that they were the result of the accident.
Gather Information
If you are physically able, you should ask for contact information from other drivers, passengers and witnesses. Don't rely on police officers to gather this information. They may arrive too late, and may not know who was there. Gather as much information as you can to help your attorney locate all parties—name, phone number, address, e-mail, and insurance provider. If you cannot gather this information because of your injuries, ask a passenger or bystander to gather that information.
It is also crucial to convey to the accident scene police officers, witnesses, and the driver that hit you that they you have been injured. Ensure that the police document that you have been hurt. If there is any ambivalence as to whether or not you are injured, or the severity of any potential injuries, it is best to be safe – and to go to the hospital by ambulance, or on your own. You should also advise your primary care physician about the accident the same day or the next day, and make sure to document all complaints; and request to be seen for assessment and treatment as soon as possible.
Document Everything
Take pictures of everything related to the accident (your phone camera is usually sufficient), including any damage to vehicles, skid marks, traffic signals or road signs, and any injuries you suffered.
When you go to the hospital or to seek medical treatment, ask doctors and nurses to put everything in writing. And don't focus on the most visible injuries—don't tell the doctor only about your broken leg and say nothing about the pain in your lower back. The lower back pain may still be with you long after your leg has healed.
Contact Camden County Personal Injury Attorney Michael J. Dennin Today
Recovering full and fair compensation for injuries suffered in an auto accident can be time-consuming and difficult, especially when you have to work with insurance companies. You are best-served to hire a professional.
For an appointment, contact us online or call us at 856-665-5709. Your first consultation is without cost or obligation.